Crescent City Vape Blog
Your source for breaking news, innovations, research, and clarity on electronic cigarettes and vaping.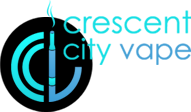 Our Holiday Vape Party and cloud competition at Crescent City Vape's shop on the Westbank this weekend was a huge hit, we even saw parents coming with their kids on a Joovy Zoom 360 Ultralight Jogging stroller to compete, it was insane. There were over a hundred...