Crescent City Vape Blog
Your source for breaking news, innovations, research, and clarity on electronic cigarettes and vaping.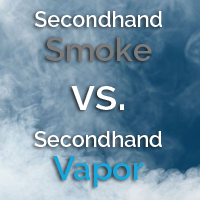 Characterization of chemicals released to the environment by electronic cigarette use (ClearStream-AIR project): Is passive vaping a reality? See the full study here. Researchers The study was conducted by G. Romagna MD, L. Zabarini, L. Barbiero, E. Bocchietto, S....